Wildcat Career Readiness Initiative
The Wildcat Career Readiness Initiative is focused on the learning and development of career readiness and employability skills. This initiative is designed to support reflection on the learning and growth that has the potential to take place in the hands-on experience offered in being employed on-campus.
At the foundation of this initiative are the career readiness competencies as defined by the National Association of Colleges & Employers (NACE).
The NACE career readiness competencies are considered to be essential skills valued by employers. The attainment and demonstration of these competencies is expected to support success in gaining employment after graduation.
---
The Career Ready Guide
As a part of this initiative, you will be completeing an online course called the Career Ready Guide, which is intended to help the understanding of the NACE career readiness competencies and how you can develop and demonstrate them. This course is composed of a series of online chapters and a guidebook to complete reflective activities alongside it.
You can complete the training at your own pace, while tracking your progress through the guidebook - so long as you meet the deadline agreed upon with your supervisor.
Log in to the Career Ready Guide by clicking on the icon below: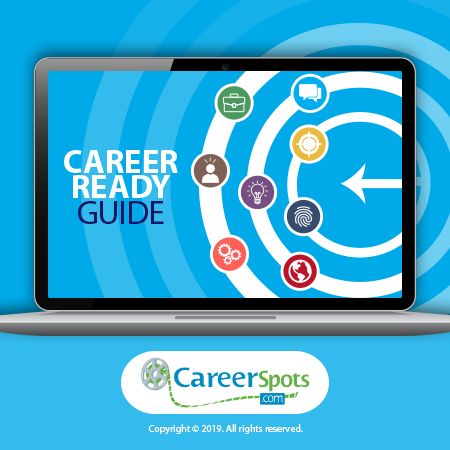 ---
The Guidebook
The guidebook is a PDF document intended to be completed alongside the Career Ready Guide. It can be downloaded from the introduction chapter of the Career Ready Guide. In each chapter, you will be pointed to activites to complete in the guidebook. You can complete the activities by interacting with the PDF and saving your progress, or you can choose to have a paper copy, which should be arranged with your supervisor. Upon completing the guidebook, you will need to submit a copy to the link below.
If you have chosen to use a paper copy, you will need to send an email to Andrea Salcedo (andreasalcedo@weber.edu), the Student Employment Coordinator. The following information should be included in the email:
W#
First and Last Name
Department Name
Supervisor Name
Scanned images or photos of your completed guidebook
---
If you are interested in taking part in the Wildcat Career Readiness Initiative to develop the essential skills valued by employers, but are not employed on-campus, please contact Andrea Salcedo.
Contact:
Andrea Salcedo
Student Employment Coordinator
andreasalcedo@weber.edu
801-626-8797